I want help you focus on your business finances.

Just like you, I'm an entrepreneur. I spent a lot of time resenting my business because I wasn't paying myself properly.
My business took up my time and energy, and I didn't see the fruits of my hard work in my bank account.
But, I've learned how to structure my business and pay myself as an entrepreneur.I've turned things around and become the sole breadwinner of my family.
Owning my business and paying myself a significant, consistent and reliable income is a reality for me.

And I want to help you do that too.

I'm Annette Ferguson, founder of Annette & Co..

I'm a Chartered Accountant, Certified Profit First Professional, Profit Mentor and Income Strategist.

I host and coach the Business Wealth Engine.
I'm also a mum to two (Brock and Cally) and a wife (to Alex).

I know what it feels like to throw your hands in the air out of frustration and think to yourself "maybe I'd be better off just getting a traditional job." I've been there. And I've yelled those things myself.

Owning a business and working out finances are not for the faint of heart. It can be stressful without a plan.
My business turned around when I started treating my finances like I treat my client's finances. I developed a plan and started working that plan (this is the system I now call the Business Wealth Engine).

Together, we'll create a plan for your business finances.
How do you know if we need to work together?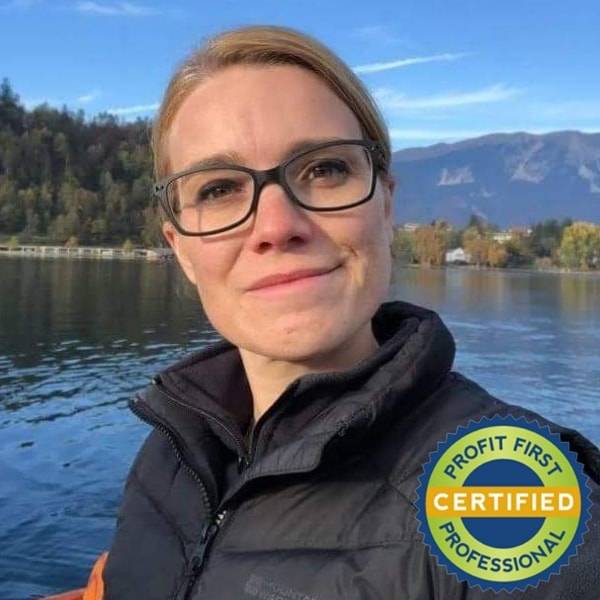 If you are a 6 or 7 figure, online or service based entrepreneur, who isn't paying yourself enough and wants to pay yourself more, then we need to talk.
If you are a 6 or 7 figure, online or service based entrepreneur, who knows that there are additional income streams untapped in your business and you want to unleash those, then we need to talk.
If you are a 6 or 7 figure, online or service based entrepreneur, who needs help, accountability and support on the financial side of your business (think CFO merged with strategist merged with mentor), then we need to talk.

Are you ready to get started?

I have a few different ways to work one on one together.
At the basic level, I work one on one with UK based businesses providing accounting, bookkeeping and payroll services along with profit first services.
The work I am passionate about and love to do is the profit mentoring and income strategising. For that, I work with entrepreneurs worldwide, and we work via Skype, Zoom or GoToMeeting as well as utilizing things like Google Docs/Sheets and other online programs to smoothly work together.
I'd love to chat on the phone about your business and how we can move you financially forward in leaps and bounds.

Annette & Co. Apt 24199 Chynoweth House Trevissome Park Truro TR4 8UN

moneymakers@annetteandco.co.uk
WE'RE SUPER SOCIAL; JOIN US: